Mr. Beast is not only the top YouTuber with an impressive net worth, but he is also an inspiring philanthropist and charitable cause artist who inspires 200+ million fans to be a force for good.
Because I frequently speak and write about cause artists and cause athletes, I had to cover Mr. Beast. Obviously.
Mr. Beast donated millions to charities, built 100 wells in Africa, raised $20 million to plant 22 million trees, donated over 100 cars, and gave away a private island – and the list goes on.
In the past 22 years, I have spoken on stages and screens about social innovation, social entrepreneurship, philanthropic influencers, and tech for good. My signature talk, full of inspiring examples, is in demand. To create a brighter future, people need imagination and inspiration.
In 2022, Rolling Stone Culture Council published my piece: How can cause artists and athletes change the world? Next, another 20 magazines took my story about Novak Djokovic, Serena Williams, CR7, Steve Aoki, and Boyan Slat.
Cause artists and athletes are misfits who genuinely care for the greater good. They have empathy and compassion. They use their talents, skills, and networks to make the world a fairer place.
Their weapons of mass affection? Artists can mobilize billions of fans to become a force of good.
Learn more about cause artist Mr. Beast in this follow-up story. It might shock and surprise you, too.
208 Million YouTube Subscribers! Net Worth $500 Million?
The Forbes estimate of MrBeast's net worth is half a billion dollars. Wikipedia says the same. Other sources say $200 million. Who cares?
Mr. Beast (age 25) is an American YouTuber and content creator known by his real name, Jimmy Donaldson. He has 208 million YouTube subs, making him the world's most-followed content creator.
Based on estimates from several sources, Mr. Beast generates between $8 and $10 million in ad and sponsorship revenue each month.
With my editorial team, we researched and selected a series of inspiring projects for you. Feel free to bookmark the story and share it with your friends if you like it.
At the end of this story, I will share some talks and tips. How to move beyond 'fans on lease.' And a framework for how to move beyond fans on lease.
Enjoy reading.
Mr. Beast Built 100 Water Wells In Africa
He just built a whopping 100 water wells in Africa to bring clean drinking water to the villagers, and people are going crazy!
Watch them in African action in this video: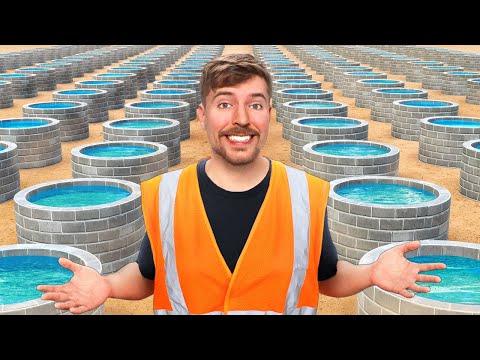 Mr. Beast For President? 70.1% Of His Fans Would Vote For Him
In addition to his drive to do good, Mr. Beast has created waves with his beastly drive to share his wealth. Audiences love him for it and perhaps even want him as the next president. Yet there are always haters, too.
Mr. Beast roars louder as a viral YouTube sensation doing more good with his philanthropic stunts and ventures than many major philanthropies around the world, regardless of who his audience is.
Mr. Beast's social and economic impact in itself is MAJOR.
He is another of those misfits who believe they can transform the world…
A rare sixth sense for trends or Jimmy's contagious energy may account for his ability to reinvent or re-engineer the viral video content formula. He and his 250 people(!) are constantly raising the bar on content creation.

Should you be surprised? Not really. I see more cause artists constantly look at the world around them and imagine possibilities like futurists do.
Their superpowers? The generosity gene and the imagination to solve the world's biggest challenges through human-inspired social innovation.
His excuse is that he just loves to make videos and surprise a look of stunned happiness on the faces of people!
How Did He Make 1,000 Blind People See For The First Time?
Thanks to his donations, 1,000 Blind People See For The First Time, and their smiles keep him motivated.

To date, only Atlas, the titan from Greek mythology, has been depicted carrying the globe on his shoulders.
You can probably also not change the world for everyone. But you can surely change the world for one person.
Or for 10, 100, or maybe even 1,000.
Real Life Squid Game – 277.1 Million Views
Did you know? Jimmy's most-watched video of all time is his '$456,000 Squid Game In Real Life!' which generated a whopping 277.1 million views and which surpassed the views of the original show!
At the end of all the challenges of this recreation of the superhit TV series Squid Game, an ecstatic last person standing returned home with $456,000 in the classic fashion of Mr. Beast's challenge winners.
The self-made multi-millionaire has worldwide popularity, so you would think he would be filled with starch by now, but no, not Jimmy. The beast in him is still hungry for more impact, more reach, and more smiles.
Buzzing with his hyperactive, happy-go-lucky, boy-next-door persona, Jimmy has made himself a household name across the globe through his zany YouTube videos chock full of outrageous gimmicks earning him the coins …..and the public loves that he 'shares' the bounty!!
According to GeeksforGeeks.com:
"Mr. Beast has a staggering net worth of estimated $500 million; he has transformed from a young content creator into a philanthropic powerhouse and a business mogul."
Mr. Beast Passion Meets Obsession? Jimmy Feels The Need To…

When it comes to something he loves, Jimmy can be obsessive. In his teens, he played baseball until his illness prevented it. Jimmy started his first YouTube channel in 2012, at 13, shortly followed by his love for filmmaking.
When his mom thought he was on the phone with his friends making assignments, he studied about making videos, editing them, and creating content while locked in his room.
He secretly dropped out of college to make videos because of his passion for videomaking. His mother almost kicked him out for this until he gave $5000 to her, demonstrating that his hobby horse was a lucrative but temperamental career.
Mama finally understood her son's passion. And now we all do.

MrBeast – Merchandise Master
His approach is always a 360-engaging experience with many winners and no losers. People underestimate his powerful merchandise strategy. He has loyal fans. He sells a lot. And it's not just caps and sweaters.
Guess his future income streams? How about NFT for good, social tokens, eSports, digital rights, metaverse, events, etc?
The world does not need more corrupt politicians, greedy, immoral, or unelected new world-order totalitarians.
Instead, society needs millions more cause artists and social entrepreneurs – who can invent bright new ideas and use exponential technologies to do good at scale. People who truly care about humanity.
Politicians manipulate and lie too often. Wokeness destroys purity, creativity, and invention. Wokeness can only destroy, but the woke cannot invent or create anything.
We need new leadership, role models, and people who lead by example. Jimmy does what many 'world leaders' will never achieve. Create impact at scale!
Mr. Beast – His YouTube Channels
Today,  his channels have over 50 billion views combined and 208 million subscribers on his YouTube channel.

MrBeast

: His regular channel is filled with wildly crazy stunts, random challenges, and/ or reviews. Unique Selling Point: Often filled with big giveaways and donations at the end of the challenges

Beast Philanthropy

: Where the Beast takes on a cause and donates or helps out generously with his team. Unique Selling point: Bigger donations will create awareness and start movements.
Gamification, Minecraft, Fortnite
MrBeast Gaming: Commentary on games much played and liked by people, such as Minecraft. Unique Selling Point: Sometimes, he may surprise the gamers with random rewards and challenges…right there within the games!
Beast Reacts: Where Jimmy and his friends react to the internet sensations. Unique Seling Point: Just the usual Mr. Beast's larger-than-life reactions.
As a result of his online fame, Jimmy's other business ventures, Feastables, Mr. Beast Burger, and mrbeast.com e-commerce shop, give his online reputation a real live presence.
Keeping to the theme of extraordinary in his videos, Mr. Beast has donated over 100 cars, hosted private island giveaways, and handed out over 100 PS4s to his participants.
The Insider Magazine reported in July 2023:
"In the seven videos he's posted to his main YouTube channel this year so far, he's given away roughly $1,037,215 million in cold-hard cash — building on the $3.2 million he gave away in 2022 (on top of a jet and private island.)"
It's A World of Laughter, A World Of Cheer
For Jimmy, there are two main mantras for his video-making: one is to make them super entertaining, and two is to use them to bring some laughter and cheer into the world.
And Just like that, Mr. Beast discovered his secret sauce to success….creating entertainment that paid dividends to its viewers and participants. Being from a middle-class background himself, Jimmy knows that suddenly finding yourself maybe a thousand dollars richer can go a long way in heartfelt kinship and loyalty.
So, kindness, giving away huge rewards for competing in outrageous stunts, or specifically donating to a 'cause' have become Mr. Beast's USP.
People want to be with him……People want to BE him… just because he gives out like a king, and yet more keeps coming back to him!
Here are some random and not-so-random acts of kindness and fun from Mr. Beast.
Helping Tornado & Hurricane Survivors
He helped rebuild homes for tornado and hurricane survivors in New Orleans, USA.
Saved an entire orphanage (probably from closing down)

Gave $300K to students

School supplies to the poorest schools in America

Helped paralyzed dogs run again
Gave $300M aid to Ukrainian refugees

Fed 10,000 families for Thanksgiving

Jimmy built 100 water wells in Africa

Helped 20,000 amputees walk again
He flew street kids to the soccer world championship.
He fed a city in need

He fed 5 cities in 30 days

Renovated an entire home for free

He planted 22 million trees

Cleaned 30 million pounds of trash from the ocean
Beast Philanthropy – Help Paralyzed Dogs Run Again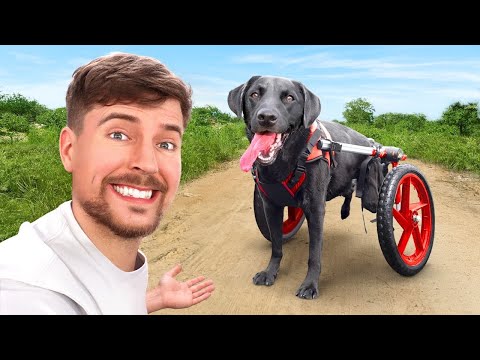 MrBeast – 1-Minute (Only!) To Spend $1,000,000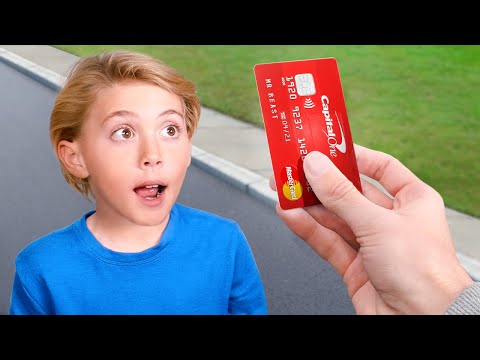 MrBeast – I Gave My Credit Card To Random People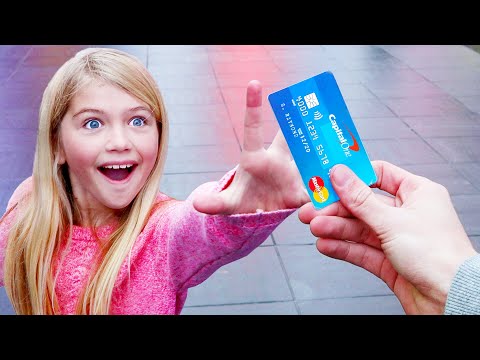 Partnerships, Sponsorships & Brands 
Mr. Beast's main revenue stream are his YouTube channels. However, brands are also in the race to be associated with Mr. Beast as he is bringing a positive impact with his philanthropic stunts and viral content.
Mr. Beast has worked with many sponsors to generate content for his videos. Plus, many brands now also want to co-sponsor his content due to his far-reaching popularity. Some of his sponsors are listed below:
Honey

: MrBeast has worked with the browser extension Honey, promoting it in various videos. Honey helps users find coupons and discounts while shopping online.

Minecraft

: He has organized Minecraft-themed challenges and events sponsored by the game itself.

PUBG Mobile

: MrBeast has collaborated with PUBG Mobile for special in-game events and challenges.

Apex Legends

: Similar to PUBG Mobile, he has partnered with Apex Legends for in-game events and promotions.

G FUEL

: G FUEL is an energy drink brand that has sponsored MrBeast and been featured in his videos.

Crest

: He has partnered with Crest to create a massive toothpaste sculpture and dental hygiene-related challenges.

Hot Pockets

: MrBeast has worked with Hot Pockets in various video challenges and promotions.

Quidd

: He collaborated with Quidd for a mobile app-related promotion.
Entertainment, Rewards, Games & Minecraft

Video making is a labor of love for Mr. Beast, a labor he embraces wholeheartedly, for he loved video making long before he realized that it could become an actual money maker! Today, not only do people watch his videos, but they are also inspired by him and take him in awe.
He's created this new genre of kindness through gamification. So that his challenges are packed with all the right elements of intrigue, anticipation, fun, and, of course, REWARD!! 
Mr. Beast Created a game of Minecraft where, on pressing a button, people have a chance of either getting $100K or a challenge.

He made a red circle with red tape to test random buyers and see how much they could or were willing to fit in it with zero limits on how much money they could spend. He even challenged someone to fit an entire game-stop in one.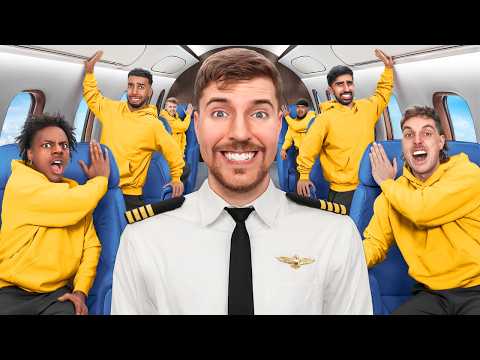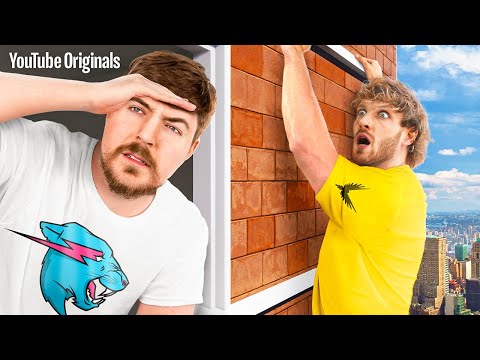 His numbers are climbing…so he has definitely got the algorithm down the right path…so much so that other YouTubers emulate him.
Earn $1,000,000 in Fortnite – MrBeast's Extreme Survival Challenge
How about MrBeast's Extreme Survival Challenge on December 17, 2022, in Fortnite? Win one million dollars, yes, in USD! Hurry up because BRICS+ will demolish the super-inflated US dollar sooner than you might expect it to happen.
But with programs like these? There are only winners! One hundred thousand other winners, to be specific.
You don't have to earn the highest Score to be a winner. The top 100,000 players, at the conclusion of the tournament, got this golden Mr Beast Brella Umbrella.
Talking about brand marketing? Donaldson is always 360, at scale and pace. Artist instinct or marketing strategy in his DNA?
What do you think? Is he part of the Mad Men or Math Men?
Love and Hate Collide – Support From Elon Musk

Like any celebrity content creator, Mr. Beast also receives hate and negative comments on his giveaway videos or charity stunts, especially via Twitter and Reddit.
Haters call him a fake, question his sources of income, and question his authenticity – asking if the money is going to the people.
Jimmy responds to some, ignores many, and stands by his purpose of donating everything he has by the bye!
Personally? I find it disrespectful, hateful, and framing suggestions. Smear! Jimmy has earned respect and a deep bow, you haters. I wish we had more role models like Jimmy Donaldson.
He needed no sex tape, no 1-week fake TV marriage for money, and no Balenciaga. Yes, I'm talking about Kim. I respect SKIMS, valued at $4 billion USD, but talk to your daughter before the Kardashians do.
Do you expect OnlyFans, the Sugar Daddy generation, the entitled 'rich kids' of which 25% have burnouts before they have worked even one day in their lives?
Companies have no fucking clue what to do with this generation – who will 'ghost' their new employers in under a week.
These screenagers need inspiration to find the right mix of purpose, passion, and paycheck. Mr. Beast is the answer. So, if you don't like him? Set your emotions aside and let your brain take over from here. Look at his results.
While there are haters, there are millions of followers as well as some strong celebrity supporters like Elon Musk.
Jimmy is a Beast; he knows he's got to take the good with the bad, and that does not phase him. He is helping out many, he is inspiring many, his spirit is irritating a lot of demons in many, and yet he is moving on spreading cheer and giving joy.
Misfits who think they can change the world are the ones who DO!
Mr. Beast – Recognition, Awards, and Rewards
Donaldson employs over 250 people since 2023. He won the Creator of the Year award four times at the Streamy Awards in 2020, 2021, 2022, and 2023.
He also won the Favorite Male Creator award twice at the Nickelodeon Kids' Choice Awards in 2022 and 2023.
In 2023, Time named him as one of the world's 100 most influential people.
Mr. Beast – Key Take Aways
Generate content that is entertaining and quirky. Something that is unexpected or unbelievable for a regular day happening. For example, counting to

100,000 or trying to cut a wooden table using plastic knives.

Generate content on multiple channels and translate it into multiple languages to reach a wider audience throughout the world.

When creating content involves people –  create engagement through challenges and subsequent rewards.

Generate quirky content for a 'cause,' and viewers/ participants would feel satisfied because they would have 'contributed' to a good cause.

 Become a phenomenon – Have your own Brand Statement:

  Mr. Beast is known for his philanthropic stunts. He is synonymous with a young, rich man who loves to share his bounty – and that sets him apart from the others.

 

Be passionate about what you do and use it for the greater good:

Jimmy Donaldson is obsessive when it comes to doing something. First, it was baseball; then, it was making videos and content. Whatever he did, he did it with complete single-mindedness and perseverance.

Take the good with the Bad:

There will be good days and bad days: there will be fans, and there will be haters, so do not let the fame go to head OR the hate go to heart. Carry on what you are doing.

Stay relevant to the masses

: Mr. Beast describes himself as a shy person who had difficulties connecting with people, but he now has to communicate and interact with people on a daily basis  for the love of making videos – Making him identifiable with so many people who struggle with their

 

Sharing Happiness is the Key:

Mr. Beast has always maintained that he just genuinely likes making people happy and likes to see their faces light up on winning something. The feel-good element of his content themes has been the driving force behind the hopeful viewers and the aspiring participants.

 Remix Fun, engagement, philanthropy, and experience – And Take Brands on board: He senses what

is popular with the viewing masses and comes up with challenges whose rewards are backed by much-loved brands.

Participants get satisfaction/ thrill and a chance to reap benefits from a much-coveted brand.

Brands get shout-outs, increased engagement, a chance to be part of a 'Good' cause – and come out looking a cool brand.
Flip Your Funnel: Move Beyond Big Tech & Fans On Lease
My professional opinion? Jimmy should own his IP, media channels, content, and fans. Rethink his future strategy. Why?
Mr. Beast's entire YouTube channel can be faded to black by Google/YouTube. No artist, influencer, or brand should rely on toxic social media platforms, a.k .a. the big tech syndicate.
Remember Russell Brand recently? Speaking against the narrative, YouTube stripped his entire income!  They can also fade his entire YouTube to black. Think again, people!
Spotify could have also faded the Joe Rogan Experience to black.
My tips? Go beyond big tech; don't build or buy your house on lease land.
Go beyond fans on lease. Own your fans. Own your IP
Find Your Inner Cause Artist, Cause Athlete, or Social Entrepreneur 
What if more artists like Mr. Beast would find their true purpose? What if they joined forces to create change exponentially fast?
How can you start?
Support the influencers who do good and who share wealth. Who do you empower? And why? Kim Kardashian or Mr. Beast?
Be inspired by Serena, Novak, or CR7.

Find your inner Boyan.
Make waves with Mr. Beast.

Launch NFTs and social tokens to do good at scale.
Apply AI for the greater good.
Misfits with limitless minds can do that!
In the spotlights? For the last two decades, I have delivered hundreds of signature talks about cause artists and athletes. All our speaking fees go into our fund that backs 24 social start-ups.
On stages and screens, I have inspired millions of entrepreneurs to make business a force for good. I plan to keep doing that until I drop dead on stage or on a studio floor…
Behind the scenes? We create special programs for top artists, athletes, and serial entrepreneurs. We help them move beyond big tech and mobilize their fans to do good.
You might want to read my story about cause artists and top DJs: Ibiza, The Magic Epicenter For Misfits & Limitless Minds.
In 2018, I was stoked and excited to be invited to speak at the Novak Djokovic Foundation in Belgrade, Serbia. You can watch the mini-docu film here:
One of my favorite social entrepreneurial platforms? Causeartist.com. Last year, founder Grant Trahant and I recorded this podcast: Disruptors for Good.

Another important part of recognition for my misfit mission?
In 2019, 2020, and 2021, I was stoked and excited to be invited by Sir Richard Branson to speak at OneFuture and the Ocean Action Summit on Necker Island.
Go Beyond MSM & Toxic Big Tech – Access My Uncensored Voice of Reason
We all know the mainstream media is often full of propaganda and bribed journalism. Big Tech makes it even worse with its content censoring, fake fact-checkers, and fading social channels to black.
Should I add #fansonlease, walled gardens, and squeezing artists like lemons to the toxic social media list?
Don't miss out! Get Math Man Magazine and my uncensored voice in your mailbox twice a month. 100% free!
In my newsroom, live-on-stage action, podcasts, interviews, and more.
About the Author
In the spotlights, Igor Beuker is a top marketing innovation keynote speaker and futurist known for his foresight on trends and technologies that impact business, economy, and society. Behind the scenes, a serial entrepreneur with 5 exits and an angel investor in 24 social startups. Board member at next-level media firms, changemaker at Rolling Stone Culture Council, Hollywood sci-fi think tank pioneer, award-winning marketing strategist for Amazon, L'Oréal, Nike, and a seer for Fortune 500s, cities, and countries.